C.S.A Share Sizes and Options?
We know not every CSA member has the same local produce needs, so we've got a few options for you to pick from. When you sign up, you can choose to pick-up your CSA share at one of our multiple pick-up locations around Howard County or have it delivered to your home if you are within our delivery area.
You can always add more local farm fresh products like meat, honey, jam, and pickles to your CSA order. Email us a few days in advance and we'll bring your order to your pickup location.
We can also offer an Office CSA for your workplace. Get healthy with us in the easiest way possible. No more stopping off at the grocery store on the way home. Let us come to you. Email us for more info
FULL SHARE
A Full share will feed a family of 4-6 people and your weekly CSA share will provide you with a large assortment off fresh local fruits and veggies.
MEDIUM SHARE
A Medium share will feed a family of 2-3 people and your weekly CSA share will provide you with a wide variety off fresh local fruits and veggies.

ADD-ON OPTIONS
Bread and Eggs: In addition to your fresh, local, seasonal produce, we also offer 1 dozen pasture-raised eggs and a freshly milled premium bread from one of our local bakeries with your pickup. (Eggs Only Option Also Available)
Value added: You will also receive a rotation of farm fresh cheese, granola, specialty jams and other local specialty items weekly.
Bee Hive Honey Share: Here is your chance to lock in local honey from our hives for the entire season. You will receive four 1lb jars of honey, spaced evenly throughout the season, beginning in early June with the start of the summer CSA. If you love local honey and all of its benefits, this is a great opportunity to assure your honey pot never goes dry at a great discounted price.
Soap-scription: As a part of the soap-scription you will save 20% on your favorite 6 bars of handcrafted soap. Our handmade soap will last you on average 2 weeks because they are made with all natural products such as olive oil, coconut oil, sustainable palm oil, shea butter, and goats milk. They do not contain parabens, alcohol, petroleum, or preservatives, which are commonly found in commercially made soap.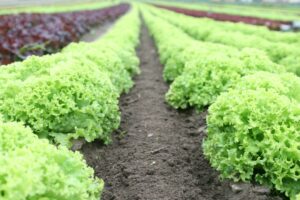 Beans, Beets, Broccoli, Cauliflower, Carrots, Cucumbers, Garlic, Herbs, Kale, Lettuce, Onions, Potatoes, Spinach, Strawberries, Tomatoes, Squash.
WINTER
January through Late February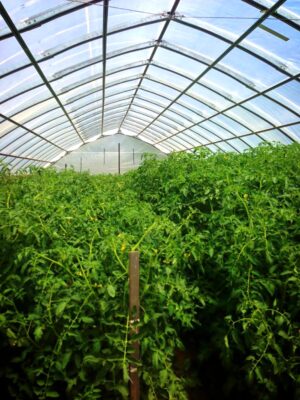 This program will have many items coming from storage like potatoes, carrots, apples to name a few. In addition, we will stretch South and bring in fresh vegetables to provide more variety.
KNOW IN ADVANCE
Would you like to know in advance what you'll be getting in your CSA share every week? It really helps with meal planning. Sign-up for our e-mail list.
Every week you'll get our personally written e-mail about what's been harvested THAT week, as well as any pertinent CSA news like whether its a farm fresh extra add-on week, yummy recipes featuring ingredients using that week's share, any special offers, and news from the farm. We never share your information and you can opt-out at any time.